Ok ok I get the message guys.
The winner is for the second challenge of Talk Turkey is........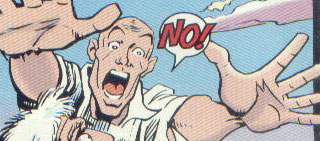 No Chuck its not Magneto, well it sort is. But yes the winner of the Talk Trukey Challenge is....
Charles Xavier.


Charles mentioned Melbourne, tried his hand at Ozzie venacular and most importantly made me laugh.

Thanks for all of you for contributing. More Talk Turkey next week.

When we play Tenuious Link.